If you're an Apple fan, today is a little like Christmas. Maybe you are in line right now, waiting for the Apple Store doors to open so you can be among the first to own the iPhone 6. But the buzz about the new iPhone has been amplified by the rumored release of an Apple wearable that would complement the tech giant's recent announcement that iOS 8 will include HealthKit. So, should the many users of that other popular health-tracking wearable--the Fitbit--thrown down their tiny black devices and take up the "iWatch" (or whatever Apple may call the rumored device)? Sure, the leadup to today may be making users feel the sudden urge to toss their Fitbits and dig deep into their pockets to invest in Apple's shiny, new device. But there are several reasons why users should stick with a non-Apple device--and why companies might want to think twice about focusing effort (or too much effort) on programming for Apple's new device--at least for the near future. 
1. Fitbit Is Cross- Platform

Fitbit will not tie users down to an iPhone or to iOS. You'll reach a lot more users if you are integrating an API that can be used across Android platforms, as well.
2. iWatch Is a 1.0
There was an old saying in the software world: "Don't adopt until the 1.1 version is realeased. The same can be said of new devices. While it makes sense to evaluate the new iWatch, it might not make sense to jump in whole hog until Apple has had time to tweak and finesse inevitable 1.0 issues. Further, Apple has a lot on its plate this year, from releasing new iOS and Mac operating systems to, as a hardware manufacturer, creating new iPhone and iPad devices. (And, take a look at the Android wearables and how LG and Motorola, amid all the PR hype, have failed to release a watch that is able to hold battery for a full day.)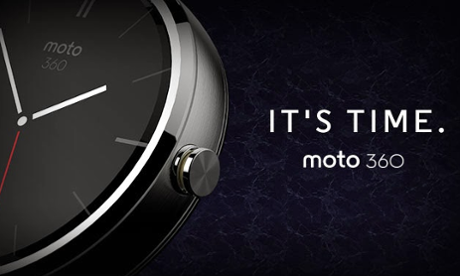 3. Fitbit Has an Established, Thriving Ecosystem
Fitbit the company does one thing, and it does it right: It works on fitness wearables, with partner apps and health experts poised to help users and programmers get the best out of the platform. One core competency. You track your movement, weight, food intake and sleep, and access your progress, thanks to tons of third-party apps that are available. We don't know for sure whether or when big names such as RunKeeper will implement Apple's HealthKit. Nike+, which has a strong affiliation with Apple, is the only prominent one we've heard from, but there are already a plethora of apps that are Fitbit-compatable.
4. Fitbit Is Non-invasive and Inconspicuous
Fitbit is not a giant, uncomfortable gadget that will wrap around your hand. There is a version that you wear embedded in a wristband, but you can also get one that fits in your pocket. With so many people eschewing watches these days in favor of telling time on their phones, it might be tough to get them to switch.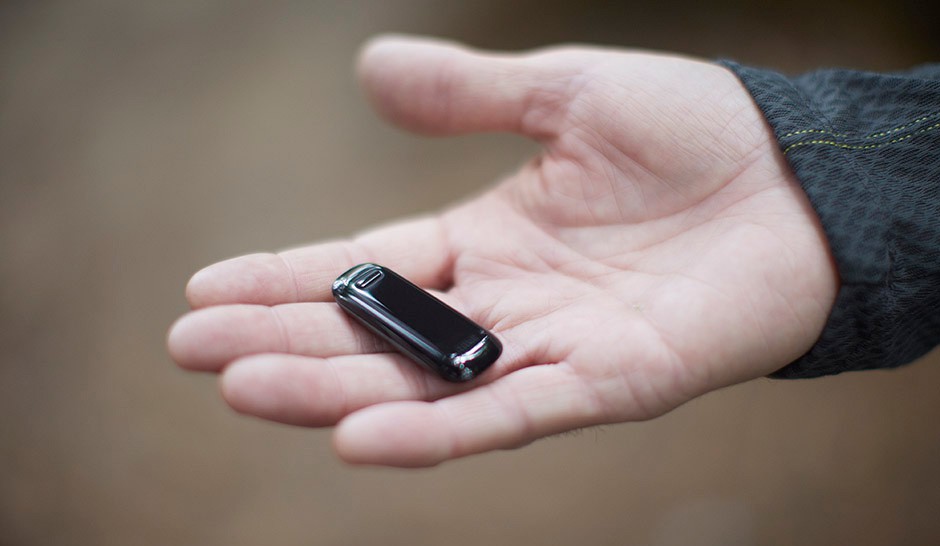 5. Fitbit Is Considerate
Fitbit provides a gentle vibration or motivational text message to get you going. Rumor has it that the iWatch will let users take calls, check Facebook, browse the Web, even track the amount of weight a person is lifting. That's a lot of action taking place on your wrist. Many users may decide it's (literally) too much information, especially on such a small screen.
6. Fitbit Is Waterproof
You don't have to take the Fitbit off when you go into the pool or shower. Like Android wearables, the iWatch, by all indications, won't have such a tolerance. With the whole notion of a health-tracking wearable being something that goes with you everywhere, it seems the Fitbit will go where the others won't.
7. Fitbit API Is More Mature Than HealthKit
Apple announced its HealthKit platform just a few months ago, and it is still under NDA. As such, it is going up against the more evolved and established Fitbit APITrack this APITrack this API. In addition, as is the case with a lot of Apple's libraries, its API tends to evolve at a much slower pace, with many restrictions. By choosing the Fitbit Library, in contrast, organizations will tend to get a more rapid development life cycle.
Fitbit has a public GitHub page, with client libraries, such as the Java fitlib4j library. Fitbit also has an API explorer to test the various JSON Endpoint calls, as well as a funky RAML API Notebook to visually model API calls.
RESTful API Modeling Language (RAML) is a simple and succinct way of describing practically RESTful APIs. It encourages reuse, enables discovery and pattern-sharing, and aims for merit-based emergence of best practices. The goal is to help our current API ecosystem by solving immediate problems and then encourage ever-better API patterns. RAML is built on broadly used standards such as YAML and JSON and is a non-proprietary, vendor-neutral open spec.
9. Fitbit Is Easily Customizable
With Fitbit, you get a set of preset goals, but you can easily augment the goals according to your needs and requirements: You can choose whether to just count your steps, track your food for calorie consumption, or even use it as an alarm clock that buzzes you awake. From a physical perspective, you can switch your band colors to match your fashion sense, which makes for quite a trendy fashion accessory. The iWatch has been imagined in many different ways. No one knows for sure what the options wil be, but, based on the iPhones of days past, we're guessing the choices will be black or white. Of course, it will likely be customizable in ways that the Fitbit can't, but users focused on fitness may not be interested in extra bells and whistles.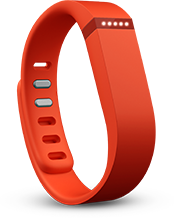 10. Fitbit Is More Affordable
The Fitbit Flex costs $99; we've seen predictions for the iWatch pricetag ranging from $250 to $1,000. Uptick among users for wearables is still relatively small, and the Apple device may be too costly to get more people to adopt the form factor.
So there you have it. Users should think think twice about putting their  Fitbits on eBay, and organizations integrating the Fitbit API should not abandon it for the Apple fitness device. The Apple device may just be the thing that gets us all fit, trim and energized--and, of course, organizations would be remiss in ignoring it now or in the future--but, for the time being, slow and steady wins the race.