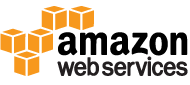 AWS has launched CloudTrail: a Resource tracking and user visibility API. CloudTrail records API calls made to AWS accounts and returns log files. CloudTrail records calls across AWS services. Whether you need to track calls made to the AWS Management Console, AWS SDKs, command line tools, Cloud-Formation, or other AWS services; CloudTrail's call history helps increase security analysis, resource change analysis, and compliance.
CloudTrail enables users to get event details on AWS APIs and third party software applications that make calls to AWS APIs. CloudTrail not only gives developers insight into infrastructure changes, it gives context to the changes for increased clarity. CloudTrail is currently in beta with initial partners including 2nd Watch, Alert Logic, Boundary, Cognizant, and more. Amazon is taking requests for additional services for which developers desire tracking and records for.
Calls are logged in a JSON data format. Recorded information includes API caller identification, time of API call, caller source IP address, request parameters, response elements, and more. For more information, visit the CloudTrail beta site.
AWS remains one of the most dominant players in the cloud space and its API portfolio continues to grow. With API tools like CloudTrail, AWS continues to innovate and develop the next generation of computing. API insights available through CloudTrail give developers greater insight into API activity and could streamline participation in the API economy.