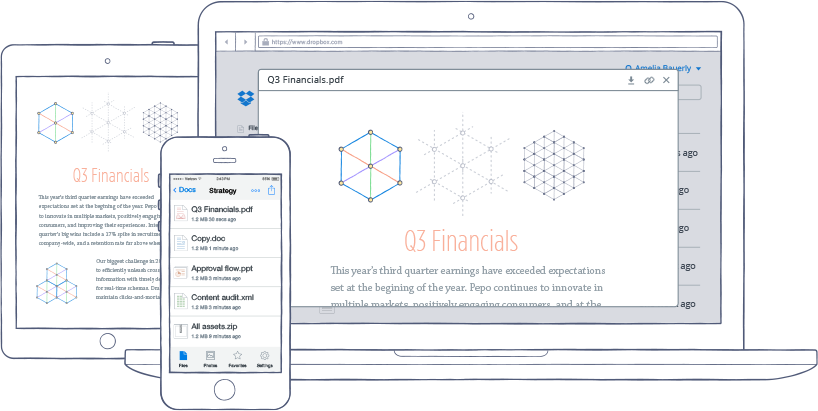 Cloud-storage giant Dropbox yesterday announced it is rolling out advanced team-management capabilities through Groups, which will be available to its Dropbox for Business customers. ProgrammableWeb covered Dropbox for Business API, aimed at integrating Dropbox in enterprise Platform environments, when it was introduced late last year.  
Groups introduces more advanced team-management capabilities, allowing for a higher granularity in access management and curating lists of members within Dropbox. Groups are additionally sync-able with Active Directory (AD) data, through the release of a Groups API.
"Groups was released through our early access program in November and continues to be one of our most commonly requested features, especially from our enterprise customers. Over 12,000 companies signed up and have already seen the benefits that groups can provide. Vision Hospitality Group is just one," according to Dropbox. Victor Martinez, Operations Administrator and Analyst at Vision Hospitality Group, said, "Groups is a simple and straightforward feature. It makes onboarding of new members and overall team management easier. With all the time I save, I can focus on more important things for my business."
Dropbox provides what they call the Core API, the standard platform where developers can interact with low-level endpoints, exposing advanced functionality such as searching, revisioning, storing, and restoring of files. Business users with Groups require API end-points to also include privilege-specific tokens to ensure the appropriate users have access to the appropriate files and folders.
What are the Benefits of Groups?
Groups addresses a prominent scalability pain with Dropbox, in which previously administrators were required to grant users permissions individually, making changing a security or permission policy later on tedious.
The introduction of Groups provides convenience to curate and manage classes or groups and associate privileges collectively, allowing for a more collective and convenient process workflow.
In fact, this finer control is something IT administrators are familar with when setting up their enterprise's user access through Microsoft's Active Directory (AD-LDAP). The addition of the Groups API provides the capability to set up programmatic hooks to keep Dropbox Groups in-sync with Active Directory.
Prominent identity management vendors such as CloudLock and Netskope have already integrated with Dropbox for Business to further protect sensitive data on the cloud without compromising on data compliance through data integrity and loss prevention.
For more information:
To gain a greater understanding of the breadth and depth of the new Groups endpoints, check out the Dropbox for Business API Documentation.