At last week's Small Business Web Summit, I hosted a pair of API sessions, including one on developer experience. Joe Dennis of ItDuzzit and Ray Anderson of BatchBook led the spirited discussion. In the end, the group voted on the most important aspects we covered, with standards narrowly beating out Documentation as the most important factors.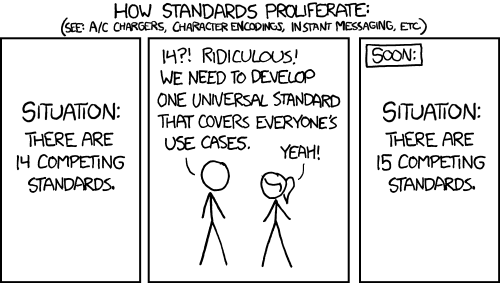 Standards don't have to mean true standards body specs. The group discussed RESTful patterns and JSON data format as standard ways of doing things. Don't create your own new ways, Dennis stressed, especially pointing to OAuth. Of course, OAuth 2.0 is supposed to fix the problems with different implementations, but that's not always so, as the quirks show in OAuth 2.0 comparisons.
The vote of topics covered ended with the following ranking:
Standards
Documentation
Metadata
Webhooks
Collaboration / forums
That documentation was ranked high is not a surprise. Documentation is key, as we've written many times. In every survey we've seen, it's usually tops, as it was in the recent API community survey. Perhaps the most notable thing about the Small Business Web Summit API roundtable is that something else was chosen above documentation.
What's at the top of your list? What determines your own API adoption?
Photo by Christopher Meredith